What you need to know about Adamant HubSpot theme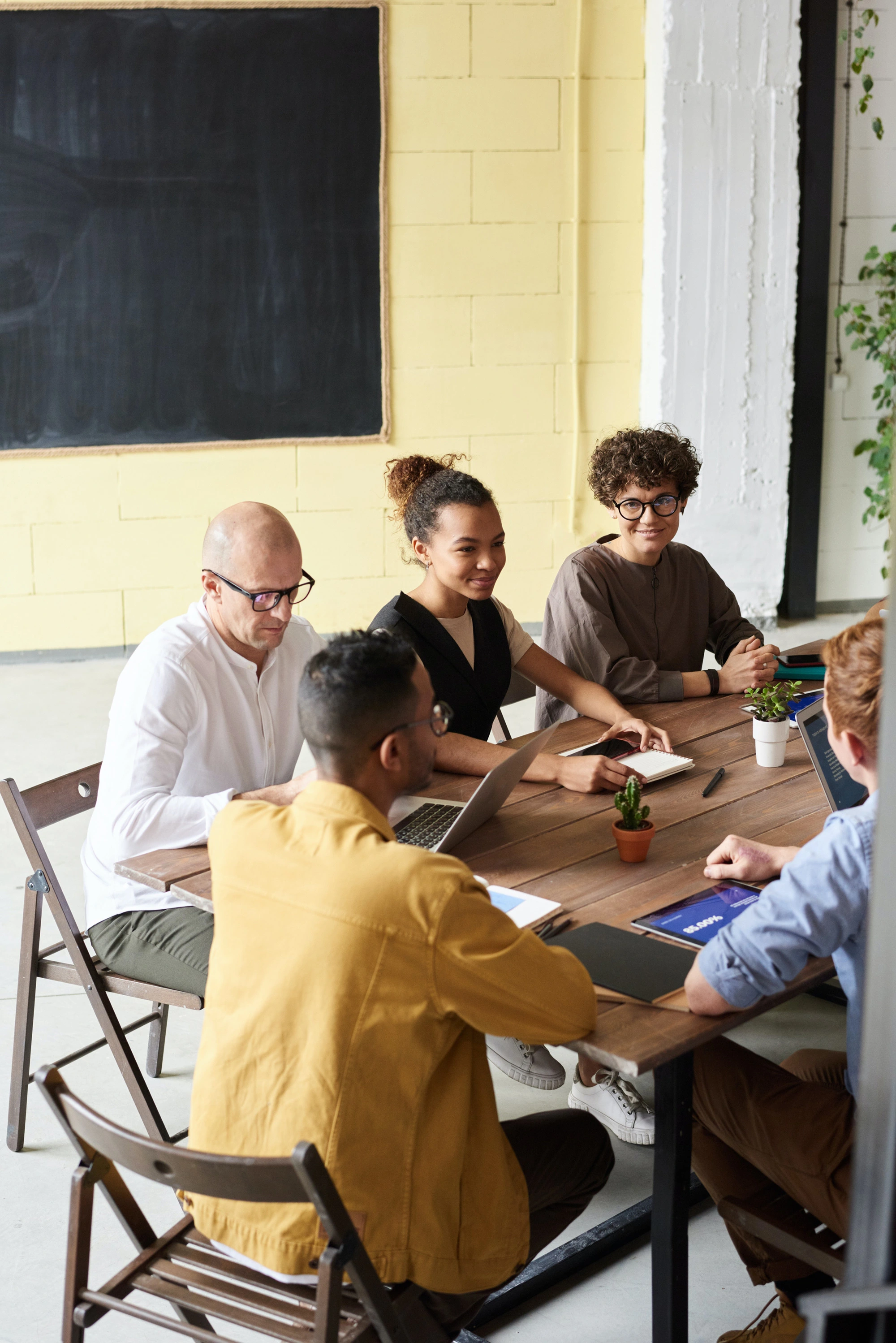 Among a myriad of HubSpot themes on the marketplace, a new one emerged at the dawn of 2022. It's called Adamant. As a name might tell you, it's a rock-solid foundation for your website on HubSpot CMS. In this post, we'll cover the key points that set Adamant apart from other HubSpot themes, so you can make an informed decision for your business.
Perfect for HubSpot CMS Starter plan
The Adamant HubSpot Theme is specifically designed to cater to businesses using the HubSpot CMS Starter plan. It's a basic plan to start with when exploring the HubSpot platform. Obviously, being a starting point has constraints that set this plan apart from others, like no search option or CTAs, and Adamant meets those requirements. Besides HubSpot technical requirements, CMS Starter implies that businesses using it are typically small to medium-sized. In Adamant theme, we have covered that as well, incorporating features for small and medium size websites that want everything — download the theme, apply their brand, and launch the website — to happen as fast as possible.
Built upon core CMS functionality
Thanks to core HubSpot CMS functionality like drag-and-drop, working with the Adamant theme is seamless. This means that Adamant can be adapted easily for all the essential website needs with no code required — simply by grabbing a module on the left and dropping it onto the canvas on the right, just like that. You can create and edit pages using predefined templates or start from scratch, combining theme modules with standard HubSpot modules. All of this is possible with Adamant.
Extended customization capabilities
We know that brands are different, and their business goals vary. In that setup, websites help them to express themselves and meet those goals. With that in mind, we've created Adamant as customizable as possible. Each theme module has a wide range of content and style options to edit. Whether it's to change a label text or a background color, there is a setting exactly for that.
Wide range of prebuilts
The Adamant theme comes with a broad selection of prebuilts — modules, sections, and page templates. Here's what's included:
These ready-made parts of the theme allow you to create a cohesive design across your entire online presence quickly by relying on a specific page template or by assembling a new page with Adamant modules and sections.
Performance at the core
In today's digital landscape, website performance is crucial for user experience and search engine rankings. The Adamant theme is built with performance in mind, ensuring that your website loads quickly and efficiently. This results in a better overall experience for your visitors and can even help improve your search engine ranking. Overall, the demo website built on the Adamant theme scores 90 and higher on Google speed test. The results for the desktop are the following for key metrics:
performance ~ 98
accessibility ~ 99
best practices ~ 92
SEO ~ 100
With the right approach to images, similar score can be achieved for mobile as well.
Design-focused
The Adamant HubSpot theme is truly design-centric, which means it's built with aesthetics and user experience at the forefront. This approach ensures your website will look professional and visually appealing. In the Adamant theme, you will find such gems like an animated text feed, background image sliders, animated numbers, a unique services module, special logo effects, and more. With a clean, modern, and edgy approach to its components, Adamant allows building pages that not only perform well but also make a lasting impression on your visitors.
Up-to-date
The team behind the Adamant HubSpot theme is committed to ensuring that your website stays ahead of the curve. We are constantly monitoring the latest trends, technologies, and best practices in web design and development. As a result, we provide regular updates to the theme, incorporating new features, improvements, and bug fixes. Our updates rely on user feedback. If you have any ideas or suggestions on how we might improve Adamant, we are happy to hear them and encourage you to fill in the feature request form.
Created with love
Lastly, the Adamant theme is created with love and care by a team of dedicated professionals who happened to be a family. Behind the scene, there are Roman and Olia, who run a husband-and-wife studio called Kohorta. Both of us are passionate about what we are doing, meaning you can expect a commitment to excellence when using the Adamant theme for your HubSpot website. Besides Adamant as a product, we offer premium support and customization services, which are part of our freemium model, where the "free" part is the theme itself and "paid" is any customization that goes above the product offering.
Conclusion
To sum up, the Adamant HubSpot theme stands out among the myriad of available themes with its focus on providing a rock-solid foundation for businesses using the HubSpot CMS Starter plan. The theme is built on core CMS functionality and offers extended customization capabilities to cater to the diverse needs of small and medium-sized businesses. With a wide range of prebuilt modules, sections, and templates, performance optimization, design-centric approach, and regular updates, the Adamant theme ensures a seamless and professional experience for users. Created with love by a dedicated family-run studio, Adamant comes with premium support and customization services as part of its freemium model, making it an ideal choice for businesses looking to create an impressive online presence on the HubSpot platform. Adamant is available for download on the HubSpot asset marketplace free of charge.